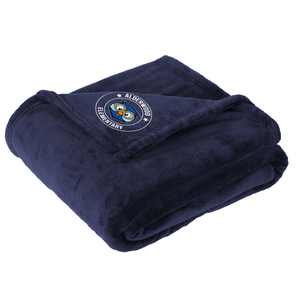 Alderwood Oversized Ultra Plush Blanket Keep warm and show your Alderwood Owl spirit!


EVERYBODY LOVES this blanket! Once you feel how SOFT and see how HUGE it is, you too will be a believer! Embroidered with the Alderwood OWL badge (5" in size), this will be your blankie for life! So get yours today!
Details

15-ounce linear yard, 100% polyester
Fully hemmed


Dimensions: 60" x 85"